While Bitcoin's price seemingly moves without rhyme or reason — collapsing by dozens of percent and embarking on face-melting rallies on a whim — the cryptocurrency market is filled to the brim with fractals.
A brief aside: A fractal, in the context of technical analysis and financial markets anyway, is when an asset's price action is seen during a different time. This form of analysis isn't that popular, but it has proven to be somewhat valuable in analyzing Bitcoin.
One fractal popularized by a well-known individual on Crypto Twitter suggests that BTC is ready to bound even higher in the coming weeks. In fact, the fractal suggests that it will only be a few weeks before Bitcoin retakes $10,000, then continues higher from there.
Bitcoin Fractal Implies $10,000 Inbound
Recently, popular crypto commentator Starbust recently posted the chart below, depicting Bitcoin's price action in mid-2017 — the middle phase of the last bull market. During the highlighted period, Bitcoin had found a local top at $3,000, retreated in a descending triangle, capitulated as low as $1,900, then shot higher in a massive spike to the upside, creating a bull flag.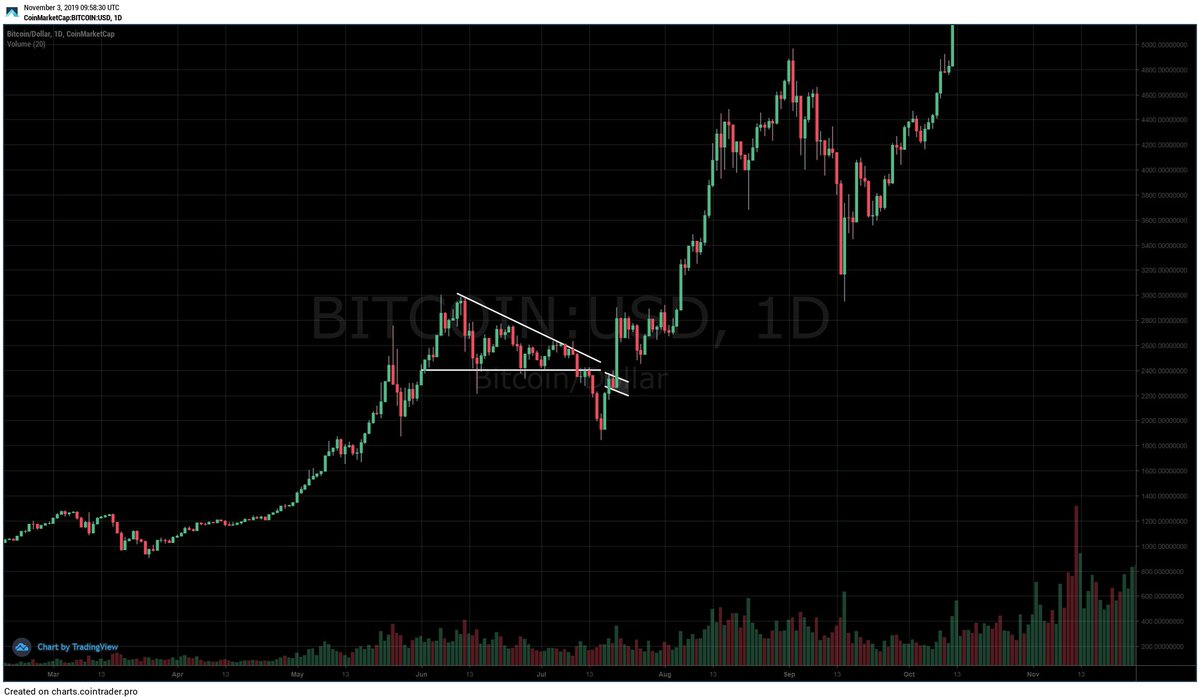 Bitcoin playing out this fractal in full will see it rally to the upside to retake $10,000 and beyond in the coming weeks.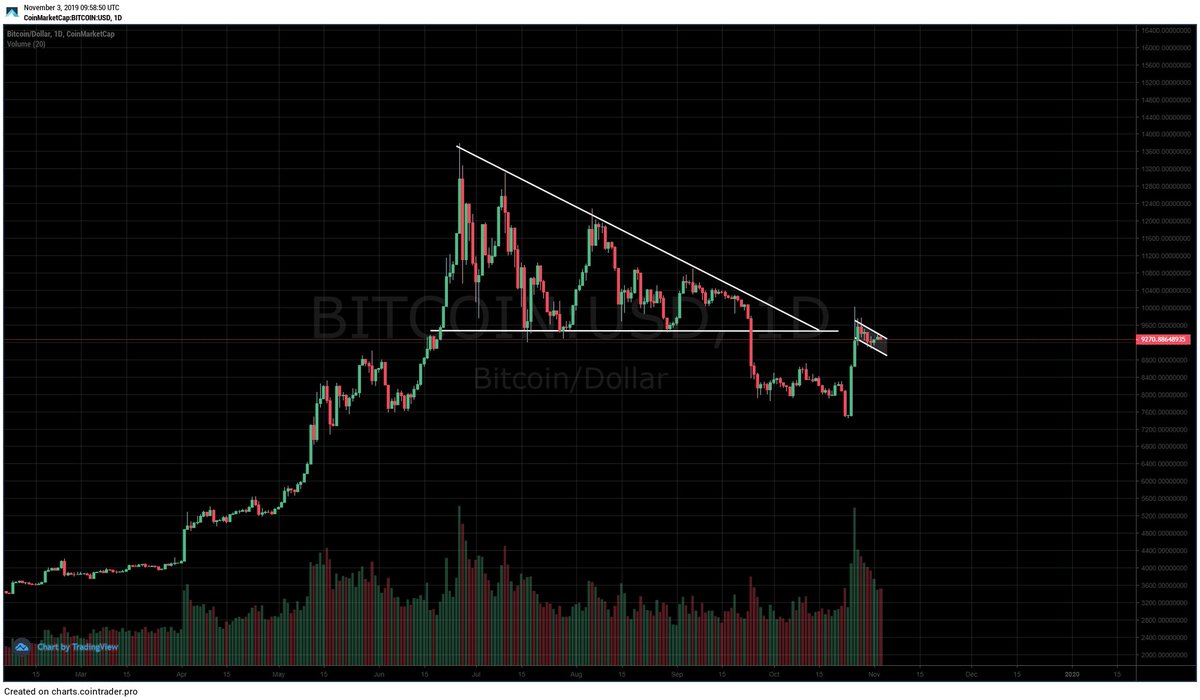 Does This Have Credence?
Fractals alone, however, aren't good enough to determine Bitcoin's future price action. But there is a confluence of technical signals implying that strength is building for the leading cryptocurrency.